Inubosaki lighthouse
Inubosaki linghthouse is a white chalk lighthouse which bristles up at the edge of cape Inubo where wild waves batter pacific coast line.Inubosaki lighthouse was designed by British engineer, Richard Henry Brunton. It was twenty-fourth lit in 1874.
There are only five lighthouses with using the biggest first-class lens. Its effective intensity shall be 1,100,000 candela or more.
The Inubosaki Lighthouse is currently open to the public, who may visit a small museum at its base, and climb the spiral stairs of 99steps to the top for a panoramic view over the Pacific Ocean.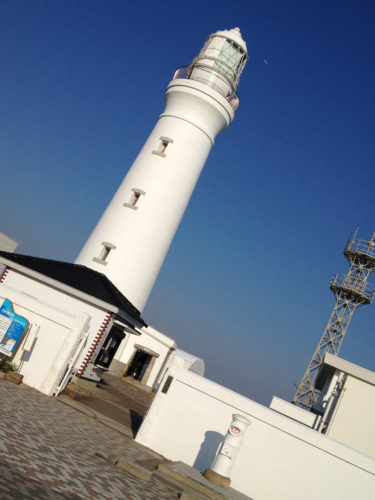 [A unique white round-shaped mailbox.]
There is a unique white round-shaped mailbox outside the entrance of lighthouse. Japanese mailboxes are usually painted in red, but only this mailbox is painted in white in conformity with Inubosaki lighthouse.
You can get the original landscape postmark of Choshi branch if you drop your mail into this mailbox.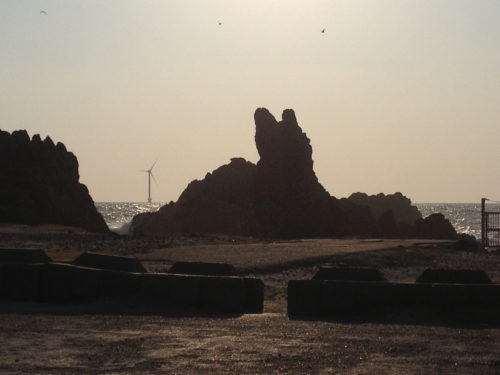 [Inuiwa (dog shape rock) that remains of the Yoshitsune legendary.]