Choshi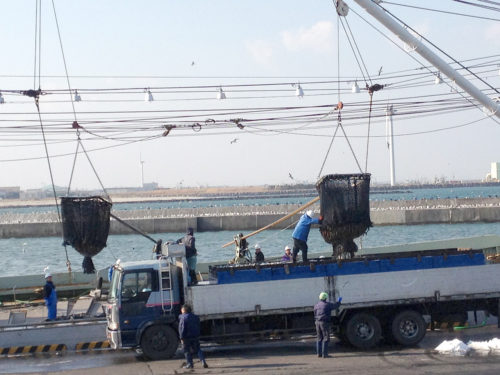 Chiba
Departure date:

See calendar

(Booking request)

Estimated tour time:

9:30→16:00

Minimum departs personnel:

From one person

Actual riding time:

About 3 hours and a half

Trip length:

About 16km

Meeting location/time:

JR Choshi Station/9:30

Terminate location/time:

JR Choshi Station/16:00

Price:

JPY10,000/person(Including:bicycle/helmet)

Fitness level:

★☆☆☆☆
A town with full of Japanese charms
Choshi is a proud town that is known for one of the largest fish landing in Japan and its soy sauce-making because of their suitable climate.
The town is a long prosper town, so you can feel the breath of timeless elegance when strolling along each paved path.
Choshi Electric Railway is a 6.4 km short local line that runs from Choshi to Inubosaki and will take you to the refreshing/peaceful pastoral world.
On your cycling tour, your journey starts from Choshi station so you can enjoy the beauty of Iinumakannon that owns silky sunset color Gojyuunoto, Choshi fishing port, fish market, Inubosaki, and Tokawa where you can wonder off to those captivating paths. From Tokawa, board on this nostalgic Choshi Electric Railway to Choshi and then board on our special Choshi select journey to experience Choshi town by going on a tour for a soy sauce factory and rare soy sauce tasting.
Meeting place guidance
JR Choshi Station 9:30
Criteria by weather conditions
In principle, we conduct all of our tours rain or shine.
In case of more than 3mm/hour precipitation at the meeting point and meeting time, we will ask you about your will.
You can check the precise weather information at "ウェザーニュースピンポイント天気 銚子市".
Precipitation per hour show under the weather forecast table.
In the below cases, we will cancel our tour that was scheduled.
 ・In case of strong winds are expected.
 ・Because of snowfall.
 ・When our customers will not be able to get to the meeting place in time because of heavy rain, typhoons, earthquakes and other unexpected disasters.
 ・In case we correctly judge that the tour conditions will be dangerous.
Regardless of any reasons, we will inform customers of our final confirmation mails to your e-mail which filled in your application form.